The Ward Street church of Christ presents...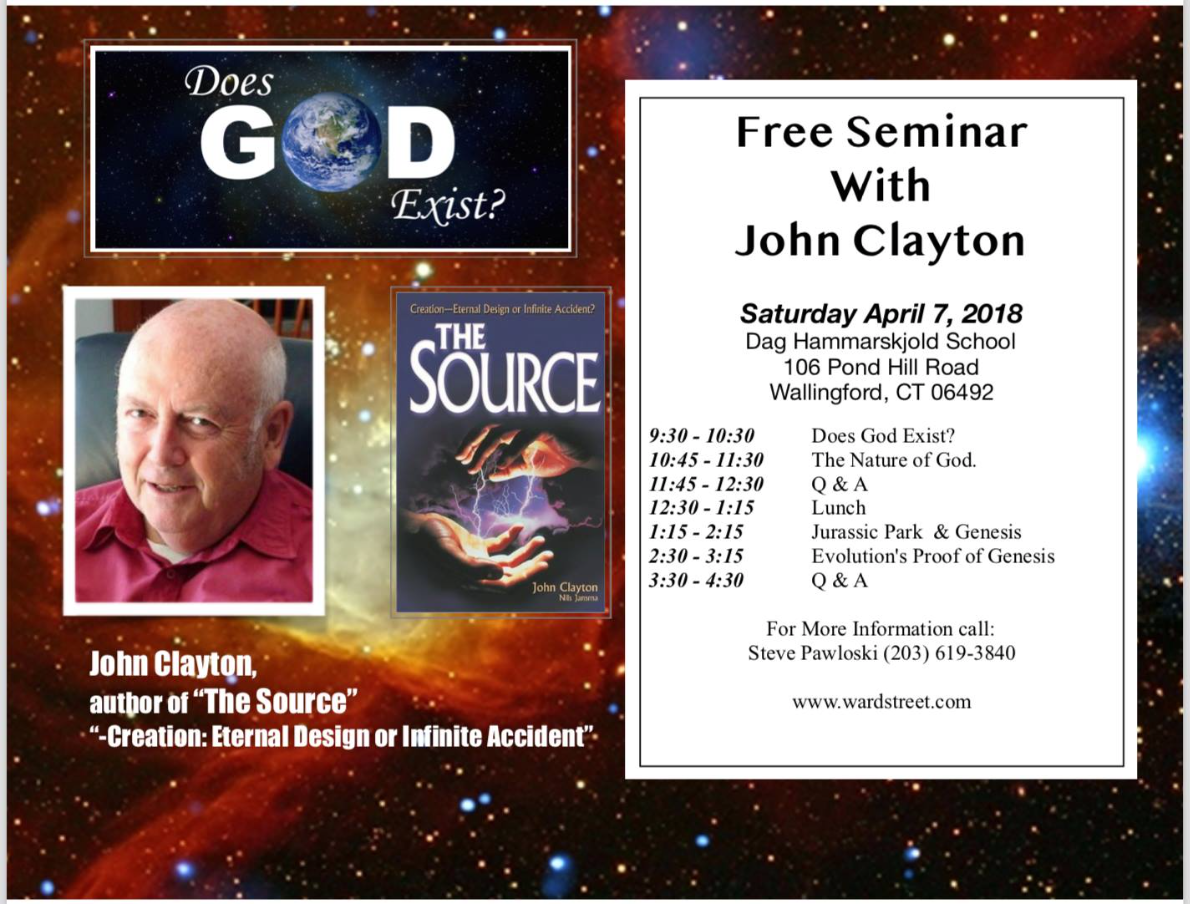 ALL WELCOME!!
PLEASE JOIN US FOR THIS FREE SEMINAR
CLICK HERE TO LEARN MORE ABOUT JOHN CLAYTON
Dear Neighbor,
Thank you for taking the time to visit this website and learn more about us. Perhaps you looking for a church home? Your search for a place to worship and study is one of the most important decisions you'll ever make. We always encourage people to look to Jesus and The Word of God and then it will be clear what church you should attend. Please use the resources available here to learn more about us. If you have any further questions about the Bible or this congregation, please call the office (203-265-2787) and we can send you some free information. I would be happy to meet with you to share the Good News about Jesus Christ. God loves you and wants you to receive His blessings. Contact us today or stop in and visit so we can help you along your spiritual journey.
In Christian Love,
Bud Fenner - Minister for the church
Come Join Us
Sunday Morning
Worship: 10:00 AM
Bible Class: 11:15 AM
Wednesday Evening
Mid Week Bible Study:  7:00 PM
Fellowship Meal every 3rd Wednesday:  6:30 PM
Visit us on Facebook
https://www.facebook.com/ward.street.church.of.christ
Phone:  (203) 265-2787
Address:  164 S. Whittlesey Ave, Wallingford, CT  06492